Advanced Payment Features
Email confirmations
Email confirmations made easy
With GivingTech it's easy to create email confirmations that are instantly sent to your donors after they complete their donation. Using our HTML editor, create emails for different projects and campaigns, in 8 different languages.

Notifications can also be copied to different members of your organization, based on project, currency, and campaign.
Donor receipts
e-receipts
The instant that a donor donates, they receive a PDF e-receipt, in your organization's name, attached to your email confirmation. The e-receipt is customizable, and fully recognized by the tax-authorities.

A copy of the e-receipt is stored in your CRM, and you can easily export all of a donor's receipt as a single ZIP file.

If you choose to use our international partners to offer your global donors with international tax-receipts, your donor will instantly receive an international tax-receipt (for example, an Australian donor would receive an Australian tax-receipt in the name of our Australian partner organization).
Online ACH
Donate by bank account
Don't like transaction fees? With GivingTech's Online ACH your donor can make a one-time or recurring donation from their bank account, right from your online donation form! It's an amazing alternative to checks and to wire transfers, with none of the work and all of the benefit. Payments are submitted for processing instantly, and once confirmed, a tax-receipt is automatically emailed to your donor. Funds enter your Stripe account within 4 days.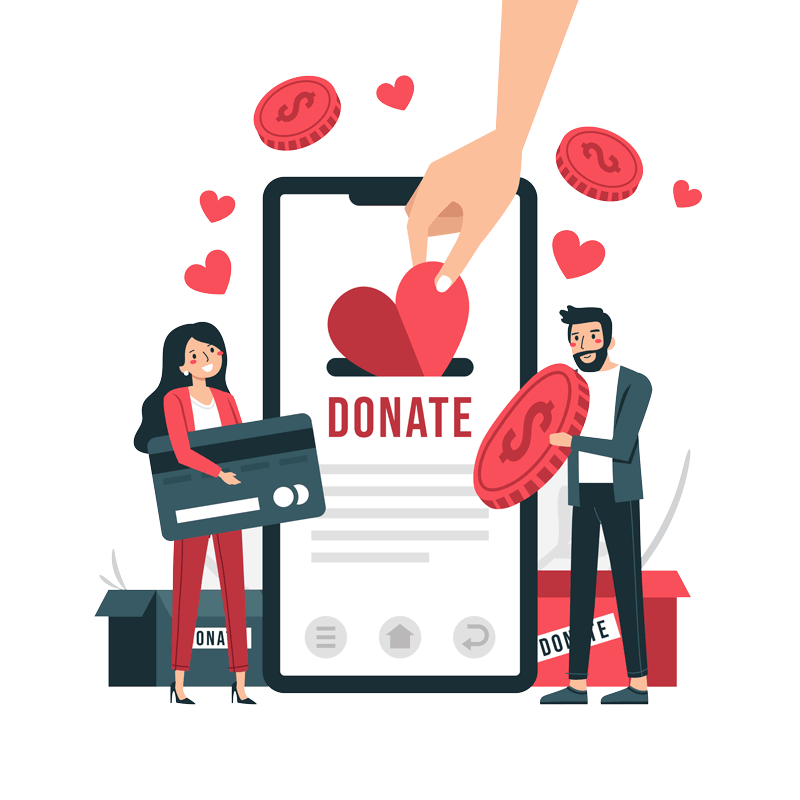 Smart Installments
Donate now, pay later
Sometimes, your donors want to give a large sum but can't afford to give it all at once. So we've developed Smart Installments, a technology that automatically converts a donation into a recurring payment of equal parts.

So if a donor wants to give $5,000 over 10 months, we'll automatically create a recurring donation of $500, which will continue for 10 months.